One of the easiest ways of making changes in your diet is by replacing your regular cup of tea with a healthier variant. It is easy to make this change and you will not have to make too many alterations in your diet. If you wish to lose weight or get a slimmer waistline, you can easily go for a herbal tea for weight loss. Such tea packs are made with special ingredients that help in detox or slimming to let you stick to your weight management goals easily.
To help you lose weight, here is a list of some of the most popular packs of herbal tea for weight loss. Have a look at this list and go for the pack that matches your flavour preferences to lose weight with the help of a cup of tea.
';
var randomNumber = Math.random();
var isIndia = (window.geoinfo && window.geoinfo.CountryCode === 'IN') && (window.location.href.indexOf('outsideindia') === -1 );
//console.log(isIndia && randomNumber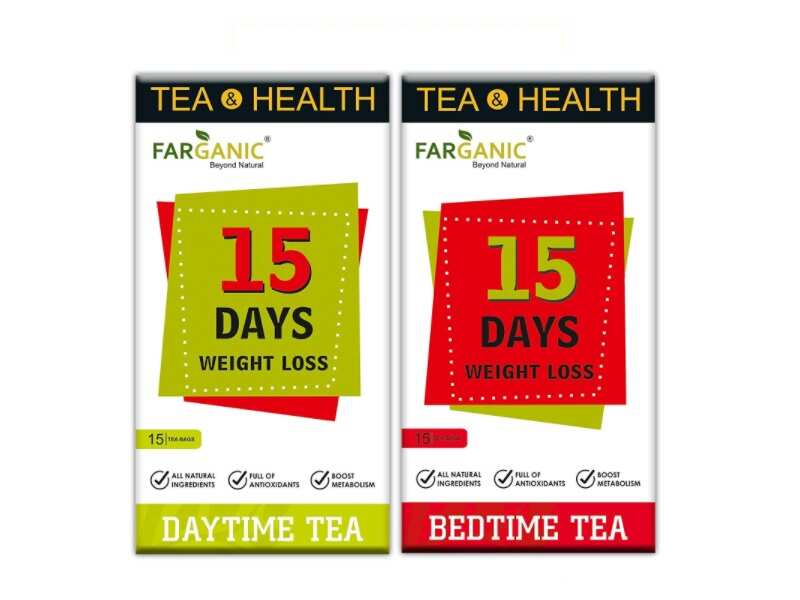 If you want to see a difference in your weight in 2 weeks, you can go for this combo pack of green tea for weight loss in 15 days. These boxes contain green tea for day and bedtime that will improve the rate of metabolism of your body with natural ingredients. These tea packs are full of antioxidants to let you feel better and healthier in 2 weeks.

The day time tea contains the extracts of Garcinia Cambogia, lemongrass, ginger, cinnamon and green tea. The bedtime tea contains the extracts of senna leaves, fennel seeds, ginger, cinnamon, peppermint and green tea.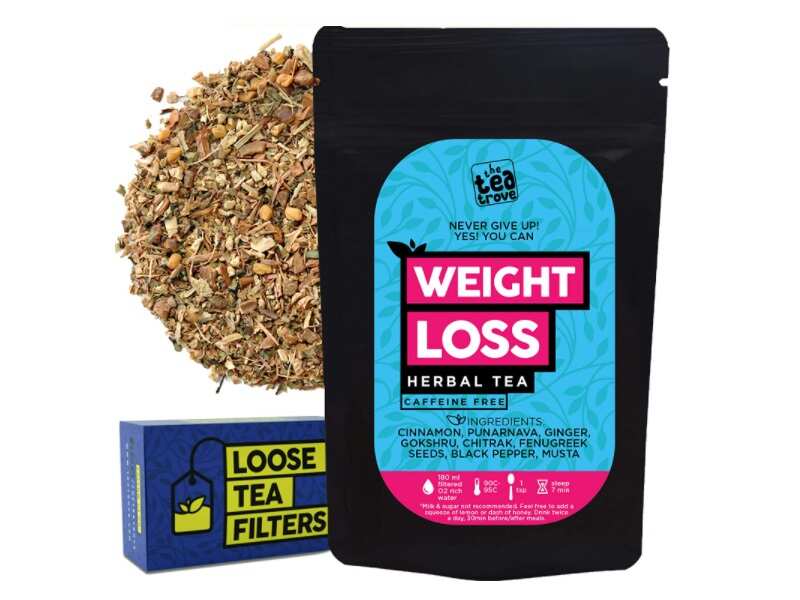 When it comes to herbal and flavoured tea, The Tea Trove is one of the most popular brand names in India. This weight loss tea by the brand is free from caffeine allowing you to have it without thinking too much. It contains the extracts of cinnamon, punarnava, ginger, gokshura, fenugreek seeds, chitrak, black pepper and mutsa. The steeping time of this tea is around 7 minutes.

Avoid adding milk or sugar to your cup while preparing this tea. However, you can add a few drops of fresh lemon juice or honey as per your preferences.

Here is another pack of tea that can help your body reduce some weight with the help of its detox mechanism. This tea is a blend of herbs and spices to help you shed some weight without the intake of chemical components. This tea is made from a blend of green tea, Garcinia Cambogia, hibiscus, cinnamon, tulsi, ginger, cinnamon, turmeric, anise seeds, star anise, fenugreek seeds, cardamom and more to give a rich taste and aroma to this slimming and detoxifying beverage.

This tea has a steeping time of 3-4 minutes and the shelf life of the pack is 180 days from the date of manufacturing.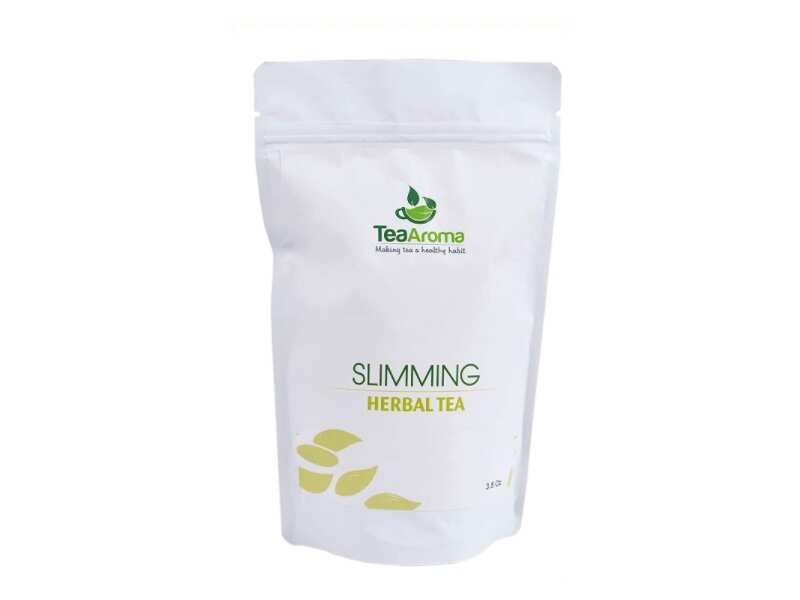 This pack of herbal green tea can be another good choice to help you with your weight loss journey. This tea contains the extracts of sea buckthorn and Garcinia Cambogia to improve your body's rate of metabolism and help you burn your body fat faster. Besides these, it even has the extracts of lemon peel, cinnamon sticks, senna leaves, stevia leaves, hibiscus and more.

Since this tea is made of natural ingredients, it has a rich flavour and aroma to please your mind.


When it comes to health drinks and weight loss supplements, HealthKart is a popular name in India. This pack of slim tea by the brand can be used for preparing both hot and cold tea to let you enjoy a delicious weight loss drink as per your preferences. The tempting honey and lemon flavour makes it easy to incorporate this tea into your daily diet plan.

Besides green tea, lemon, honey and other natural extracts, this tea even contains the extracts of green coffee beans that will help you effectively stick to your weight management goals.

Have a look at other options of herbal tea for weight loss here.

DISCLAIMER: The Times of India's journalists were not involved in the production of this article.